Enjoy tanning freedom!
No Commitment!
Join The Sun Society!
Join The Sun Society and save big on unlimited monthly tanning!
•  Unlimited monthly tanning in the bed of your choice
•  Comes directly out of your bank account or credit card each month
•  No commitment!  Simply pay a prorated amount for this month and your next payment comes out of your bank or credit card and you can cancel anytime after!
•  Never wonder if you still have minutes left
•  Upgrade to any other bed for a small fee
•  Enjoy special offers only for members
•  Receive a Salon Essentials Kit FREE
($175+ Value – See below for details)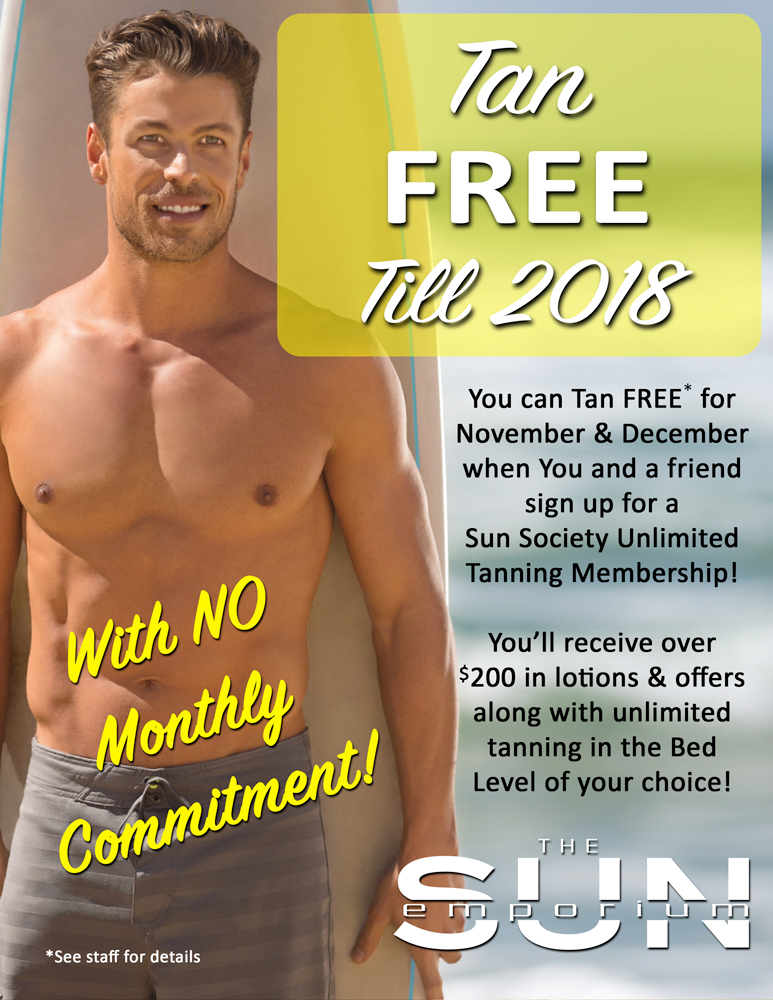 Receive a FREE Salon Essentials Kits
EACH KIT CONTAINS $175+ worth of products and offers
Including:
1 Full sized bottle of Hemp Nation Moisturizer of your choice ($30 Value)
1 Full sized bottle of Hemp Nation Body Wash of your choice ($26 Value)
1 $20 Gift Certificate for John Linkert Salon
1 $20 Gift Certificate for Lotus Day Spa
1 SPF 15 Lip Balm
1 Sun Emporium Pen
1 Coupon for 50% off a Mystic HD Spray tan
1 Coupon for 15% off any bottle of lotion
1 Coupon for a Free cupcake from cupCAKE Bakery
PLUS MORE!  (Contents vary)