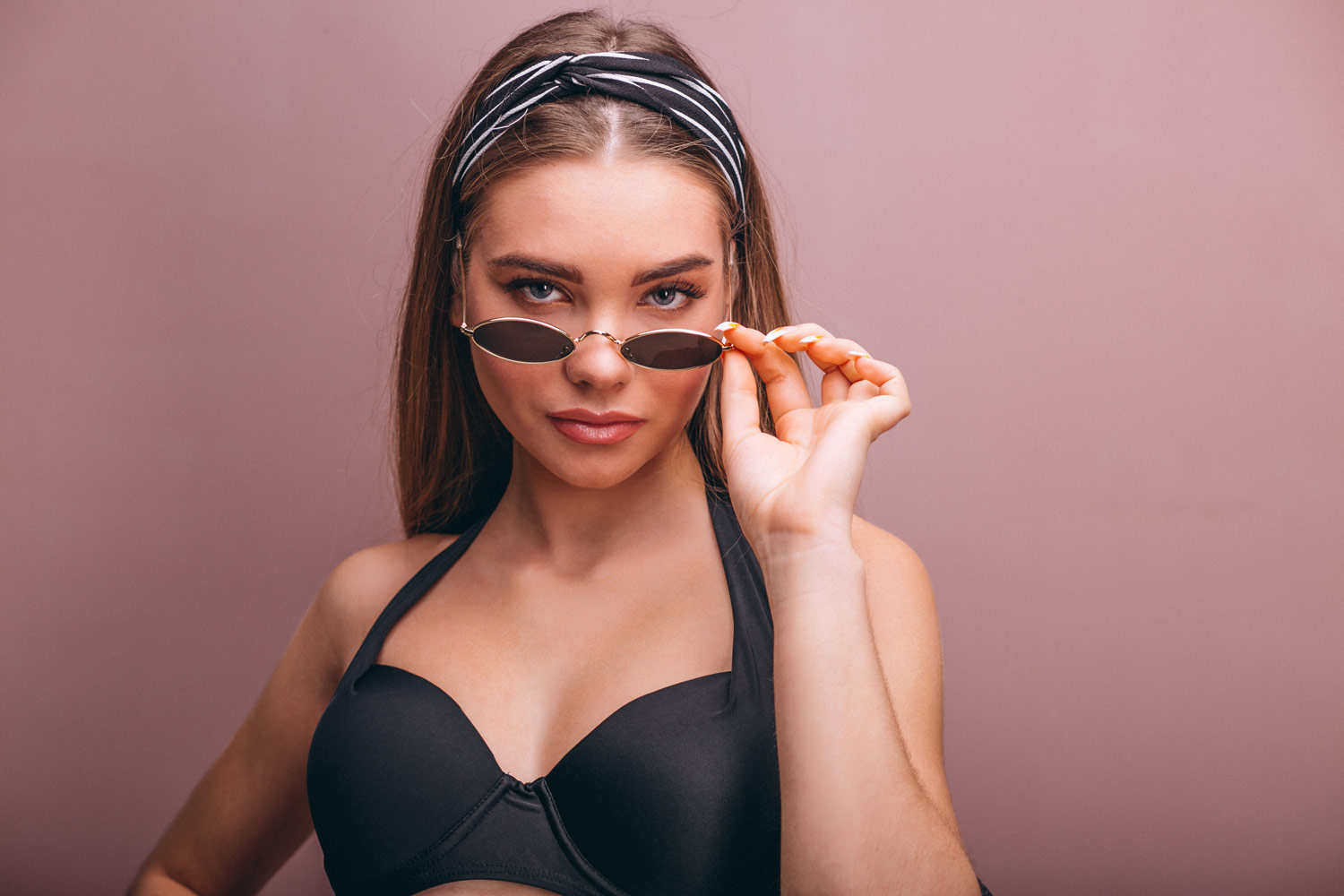 Build Your Perfect Skin Routine
The Beauty Angel C46 Sun® provides the unique combination of the best that light has to offer! Optimize each session by satisfying your desire for total beauty and well-being. The Beauty Select function offers a choice of individual possibilities so that you can achieve your own personal beauty goal. Choose between Pure Beauty, Beauty & Sun or Sun & Beauty.
PURE BEAUTY: EFFECTIVE SKIN REJUVENATION
The pure BEAUTY LIGHT enables effective rejuvenation. The light is absorbed by the fibroblast cells where it stimulates the production of collagen, elastin and hyaluronic acid. The result is glowing and firm skin on the entire body. The process does not tan.
BEAUTY & SUN: BIOPOSITIVE EFFECTS OF LIGHT
The BEAUTY LIGHT is enhanced with a small dose of UV to add also the biopositive benefits of sunlight. Focus is not on tanning. In the final minutes, you'll enjoy pure BEAUTY LIGHT to achieve a glowing complexion and a full-body feeling of overall well-being.
SUN & BEAUTY: SAFE ENJOYMENT OF THE SUN
BEAUTY LIGHT reduces unwanted effects, such as after tan odour, or skin that feels tired and dry. At the end of the session, the skin has developed a golden glow and feels as though you have just applied cream. For a wholly new and utterly appealing tanning experience.
The new Skin Sensor ensures that the electronically controlled UV lamps automatically adjust to each individual level of skin sensitivity to reliably prevent sunburn. Regardless of how you enjoy the light, the extensive range of comfort features offers the ultimate in well-being and relaxation.
Red Light Therapy Benefits
Stimulates the production of collagen, elastin and hyaluronan
Improves skin complexion and texture
Visibly reduces the appearance of fine lines and wrinkles
Prepares the skin for cosmetic applications
Reduces the results of damaging environmental influences
For youthful looking firmer skin
Improves uneven skin appearance
Speeds the healing of blemishes like acne and rosacea
Repairs sun damage and age spots
Prevents hair loss and promotes regrowth
Reduces under eye wrinkles, crow's feet, forehead and laugh lines
Dramatically fades scars and stretch marks
Reduces cellulite
Weight loss
Benefits of Tanning Responsibly
The best known benefit of moderate sun exposure is vitamin D synthesis, which occurs in the skin in response to the sun's UVB rays. Vitamin D is a critical nutrient. It's essential to promote absorption of calcium, the mineral that helps keep bones strong. Moderate sun exposure benefits your health, including stronger bones, better sleep, improved mood, boosted immune system, and overall longevity.
The research is ongoing, but so far studies suggest that UV exposure might lower blood pressure (which helps to protect against heart attack and stroke), curb appetite, and reduce the risk of obesity, type 2 diabetes, and possibly certain auto­immune diseases.
Suitable for Any Skin Type
Set your own beauty targets using multiple light spectrums
Effective skin rejuvenation thanks to pure beauty light
Bio-positive benefits of red light and uv
Gentle tanning with a clear conscience
Pure relaxation with our comfortable equipment
The intelligent automatic climate control system keeps the preferred temperature constant during the entire treatment
Fully equipped: aqua fresh revitalizing mist, aroma, voice guide and much more
Join our Self-Care Society
As a Self Care Society Member you'll receive unlimited access to the Beauty Angel C46 Sun plus additional wellness and spray tanning booths of your choice!
Beauty Angel C46 Sun Pricing
| Membership | Single Session | Unlimited Red Light & Spray Tan Membership | Already have a Membership? | Single Month |
| --- | --- | --- | --- | --- |
| $59/month | $18 | $89/month | Add Red Light for $30/month | $95/month |
Frequently Asked Questions