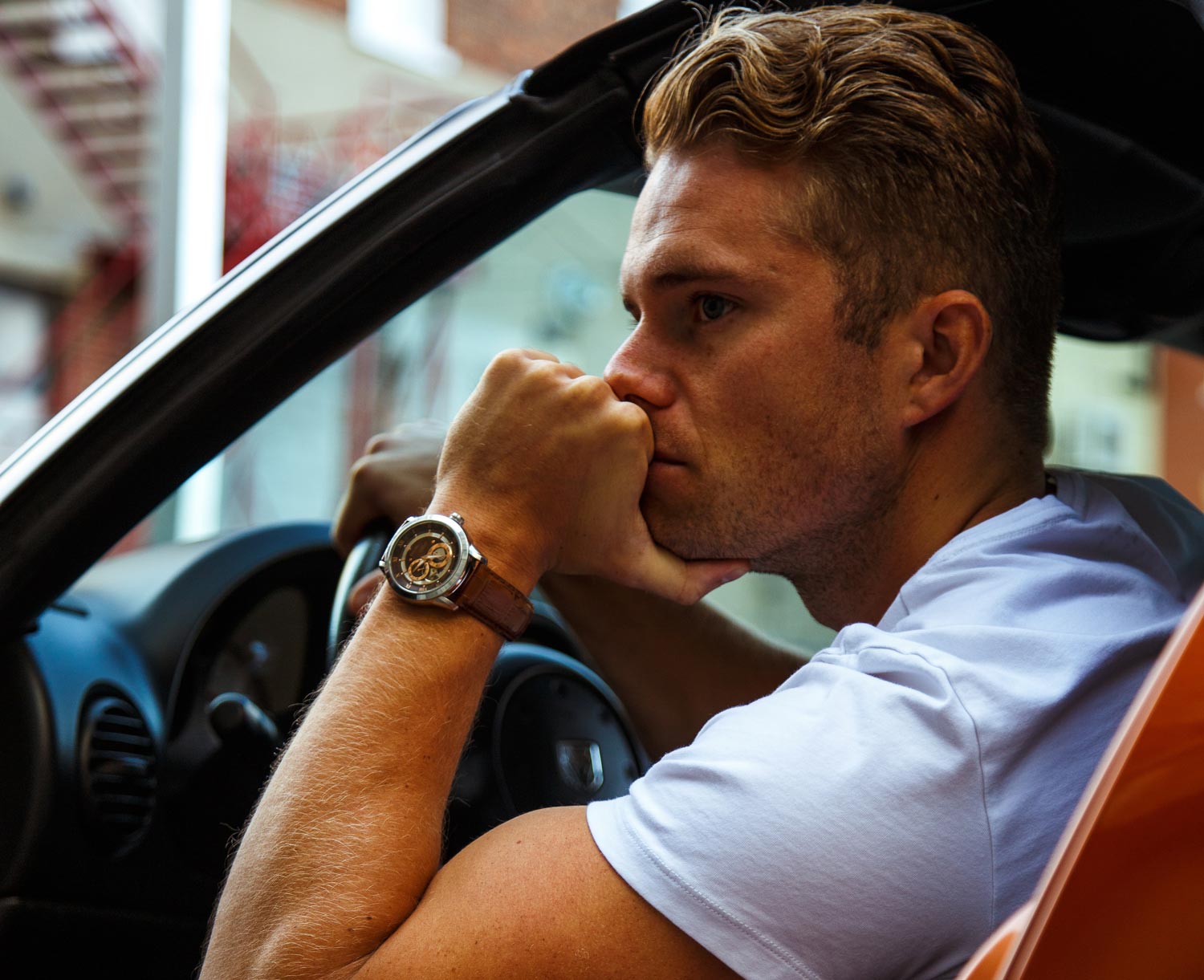 What is a Mystic Spray Tan?
In just 3 minutes, achieve an even, full-body tan from our private, warm, automated in-salon Mystic Tan® spray tanning booth at The Sun Emporium. Whatever the occasion—wedding, date, vacation or just because you deserve it—it's always the right time to Mystic Tan. You can be confident that a spray tan will give you the look you desire for every style, mood, season or event.
Multiple shades of bronzers to enhance your individual skin tone
Seasonal scents to personalize your sunless tanning experience
Breakthrough technology helps eliminate the dreaded orange glow and odour commonly associated with spray tanning
All formulas are Gluten Free • Paraben Free • Cruelty Free • Non-Comedogenic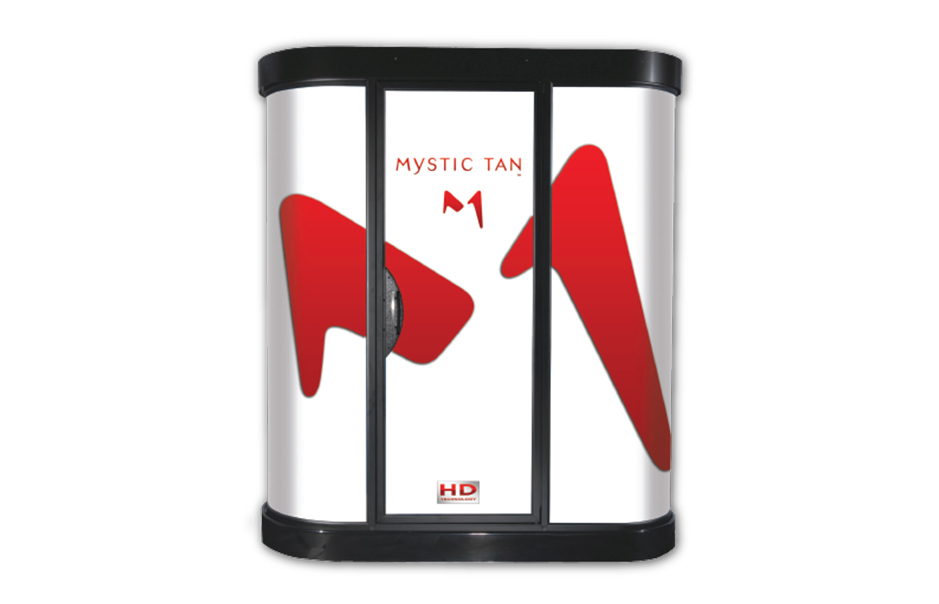 Benefits of Spray Tanning
Boost your self-confidence, feel fantastic, look radiant.
Perfect for special occasions, weddings, bridal parties, spa parties, proms, photoshoots, prior to vacations or last minute special events.
Must-have for Bodybuilders and Fitness Competitions to enhance muscle sculpting.
Maintain a healthy, natural, golden glow all year round.
Enjoy a smooth, streak-free, even application.
Accentuate your features and appear slimmer.
Even out skin imperfections, minimize the appearance of stretch marks & varicose veins.
Quick and convenient alternative to those who prefer sunless to traditional sun bed tanning.
Combine with a sun bed tanning session for a "tanning cocktail" allowing accelerated tanning results.
Eliminates tan lines.
Preparing for Your Spray Tan
• Ensure you have clean skin prior to your session and no makeup
• Shower but do not put on any creams or moisturizers
• Exfoliate your skin
• If you tan prior, DO NOT use a silicone based lotion, use a "double dip" lotion.
• Wear loose dark clothing. The solution will not stain clothing, but no sense in taking chances right?
• Watch the video above so you know what to expect, but don't worry, our staff will give you a thorough explanation of all steps prior to your session.
Maintaining Your Spray Tan
• After your spray tan, avoid showering, sweating, or getting wet for at least 6-8 hours.
• To help your spray tan last longer, ensure you are moisturizing regularly.
• Do not scrub or use super-hot water when showering.
• Your spray tan should last about 5-7 days if it's taken care of properly.
Only available at our Livingstone location.
First you'll pick your shade – Light – Medium – Dark – Pure Organic. Next decide if you want instant colour with an instant bronzer add on or an accelerator add on. This is like liquid skin care. It will moisturize your skin, balance the pH levels to ensure a more even application, and will even speed up the development time if you're in a hurry. Lastly, decide if you'd like to add a fresh or vanilla scent to your spray tan.
| Membership | Single Session | Unlimited Red Light & Spray Tan Membership | Instant Bronzer Add On | Accelerator Add On | Fragrance Add On |
| --- | --- | --- | --- | --- | --- |
| $59/month | $34 | $89/month | $5 | $8 | $3 |
Last spray tan time is 30 minutes prior to closing.
Frequently Asked Questions
The Mystic Tan® booth utilizes a spray-on process designed to deliver a customized sunless tanning application to each individual based on their body size, skin type and desired colour. For each individual profile, three tanning level options are available to produce optimal results.
Inside the Mystic Tan®, room the tanner simply disrobes and enters the booth. With the push of a button, the session begins with a fine mist of aloe vera enriched sunless-tanning solution being sprayed through our patented MagneTan® nozzles.
The MagneTan® technology ensures uniform coverage over the entire body. Our proprietary sunless tanning solution instantly transforms into a quick, natural-looking tan that continues to darken throughout the day. A perfectly uniform, natural-looking tan in less than 60 seconds!
The solution has three primary components: bronzer, DHA, and aloe vera.
The bronzer is a water-soluble cosmetic dye designed to produce an instant tan. The bronzer tan remains on the skin until it is washed off in a shower or bath. The brown bronzer colour can be seen in the bath water but will not stain because it is completely water-soluble.
The DHA (dihydroxyacetone) is the component that creates the longer-term tanning effect. DHA is a safe, simple molecule that has been used in food and cosmetics for decades. When applied to the skin, DHA reacts with the proteins and amino acids in the skin's superficial layer to form a golden brown colour. It will begin to darken 2 to 3 hours after application, but it reaches its peak colour within 24 hours. The DHA colour and intensity will be very close to that produced initially by the bronzer. The aloe vera liquid is a natural moisturizer that comprises over 65% of the total solution.
Many people don't wear anything. The room is completely private, and if you would like to spray tan in the nude, it is perfectly acceptable. However, if you do wear a bathing suit, underwear, or anything else, please be aware that whatever you wear may become stained. The bronzer used for your initial colour is water-soluble and should wash out of anything you wear, but the DHA contained in the solution may cause permanent stains on any clothing you wear inside the booth.
Yes. There is nothing in the Mystic Tan® tanning solution that would prevent you from tanning in tanning beds or in the sun. In fact, a number of customers have found that tanning with UV rays and the Mystic Tan® tanning solution actually gives them a better overall tan. If you do plan to use a tanning bed and the Mystic Tan® booth in the same day, we recommend that you tan in the tanning bed first. Remember, however, that the Mystic Tan® tan does not provide any protection from UV rays.
The mist applied in the Mystic Tan® tanning booth is very fine, much like the mist floating in the air on a foggy day. By the time you step out of the booth, most of the mist will have dried, but there may still be a few moist areas on the skin. You may see small droplets clinging to body hair on your arms or legs. This remaining moisture can be removed quite easily by towelling dry. Do not worry about wiping off the solution with the towel. Towelling does not streak the tan and any solution that comes off on the towel was excess and will not lessen or otherwise affect your tan. Just towel off the same way you do when you take a shower. Be sure you have towelled off all moist areas before dressing.
Once you have towel dried there is little chance of the bronzer or DHA getting on your clothes. If you pursue any strenuous physical activity after your Mystic Tan® tanning session, perspiration may cause some of the bronzer to transfer to your clothing. Since the bronzer is completely water-soluble, it will wash out.
No! In the past, self-tanners gave many individuals an unnatural orange glow and caused streaking. Most of these undesirable results were caused by improper or ineffective application techniques. Applying cremes and lotions by hand usually results in excessive amounts being absorbed in the skin. Excessive amounts applied in a single application can give an orange glow to the skin. Unnatural dark spots may also appear in dry or thick skin areas such as elbows, knees, and knuckles because they have a tendency to absorb more of the creme or lotion. Hand held spray-on applicators tend to run and cause streaking. The misting technology used to apply the Mystic Tan® tanning solution assures that all areas of the body receive a uniform coating of the solution in the exact amount necessary to produce a golden brown tan.
All of the components of the Mystic Tan® tanning solution have been used in cosmetics and food products for decades and have been proven to be safe for use on the skin. If you have had previous allergic reactions to self-tanning lotions or cosmetics, you may want to do a "patch test" by putting a small amount of Mystic Tan® solution on a small area of skin to test for possible reactions.